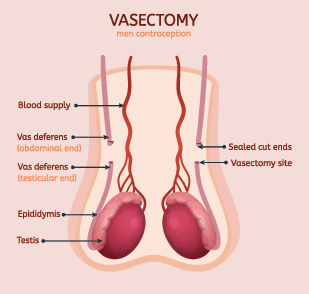 At Z Urology we offer state of the art urological care including vasectomy from our team of amazing South Florida doctors.
Our distinguished history: Z Urology was Founded back in 2005 by Dr. Michael P. Zahalsky. Since then Z Urology has grown exponentially with the addition of Dr. Mini Varghese, MD, Dr. Christopher Hollowell, MD, FACS, MD and Dr. Michael Tyler, MD. Along with a team of dynamic Physician Assistant's and hard-working medical staff. Z Urology has become the premier urological office in Coral Springs, Florida. At Z Urology we are proud to offer vasectomy to all of our South Florida patients who are in search of a permanent male birth control option.
According to the American Medical Association: "Vasectomy is the most common non-diagnostic operation performed by urologists in the United States (US). Estimates of the number of vasectomies performed annually in the US vary depending on survey type. Data from the National Study of Family Growth in which only married couples were polled indicate a range from 175,000 to 354,000.4 In a physician survey, an estimated 526,501 vasectomies were performed in the US in 2002.5 This number seems to have been approximately stable for the previous decade. More than 75% of vasectomies in the US are done by urologists."
At Z Urology we take pride in all of our state of the art offices where you will go for your initial vasectomy consult. Once there our team will take great care of you and answer all of your questions. You will get all the pertinent information you need to decide if a vasectomy is the right choice for you and your family. If so, we will schedule your procedure at a surgical center near you and set your vasectomy date on the calendar. After your procedure and a short recover, you will be back to life as usual. Except, minus the stress of a potential pregnancy! So you can relax and have your mind at ease my friend.
Are you looking for a vasectomy doctor near you in Coral Springs, Florida?
Z Urology proudly provides full state of the art urological care not just vasectomy to patients located in Coral Springs and all over South Florida. Check out our office locations below and contact us here to book your vasectomy consult or appointment.
Z Urology Locations