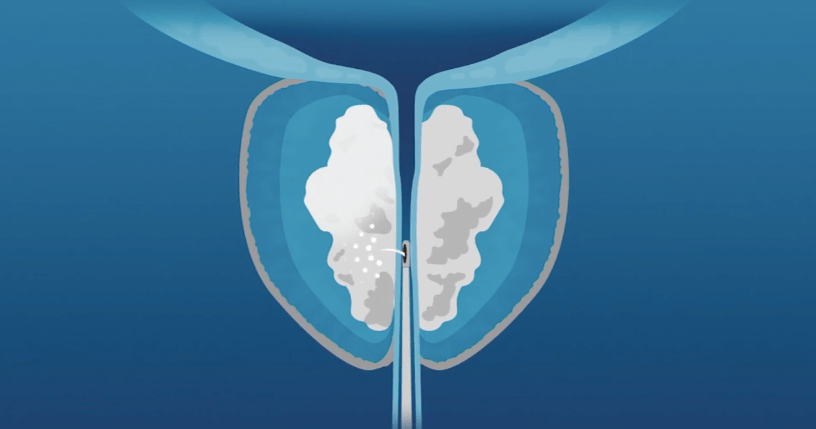 Is the new Rezum Procedure a miracle cure for BPH? Well, it might very well be. And the patients that have had the procedure here at Z Urology would attest to that.
To know what the Rezum procedure does, let's first go over some facts. The prostate is an organ in men that surrounds the urethra. As it grows, it impinges or compresses the urethra and makes it difficult to urinate causing some significant, irritating symptoms. An enlarged prostate, also known as BPH (Benign Prostatic Hyperplasia), is a condition many men face as they get older. It affects half of men by age 60 and a whopping 70% of men over 60.
Unfortunately, BPH sneaks up on a lot of men, who soon realize they are having to use the restroom all the time, especially at night. Getting up once or twice now becomes three or four times.
Introducing the 'miracle', Rezum Water Vapor Therapy.
Rezum Water Vapor Therapy is a new solution that actually treats enlarged prostates, not just the symptoms. The therapy works as steam is injected into the prostate where it destroys the excess prostate tissue. The body then reabsorbs the tissue to open the urinary tube allowing the urine to come out in a freer manner.
Clinical studies support that Rezum Therapy relieves BPH symptoms safely and effectively, eliminating the need for BPH medications while also preserving sexual function. It helps most men see symptom improvement within a few weeks and return to regular activities within a few days after treatment.
Rezum Water Vapor Therapy is covered by most commercial and Medicare plans. Visit ZUrology.com to learn more about the procedure and how we can help you solve the BPH nightmare.
Please keep in mind that Z Urology not only specializes in the brand new cutting edge Rezum procedure but also specializes in all urologic procedures, specifically, minimally invasive methods. Procedures include bladder issues, erectile dysfunction (ED), prostate issues, urinary incontinence, sexual dysfunction, stone disease, male infertility, pyeloplasty, Peyronie's disease, and ureteral reimplantation.
If you are in need of a urologist in South Florida, then contact Z Urology for a team that is dedicated to delivering world-class expertise in urology, along with an unwavering commitment to their patients. Our three locations to choose from are located in Fort Lauderdale, Coral Springs and Pompano Beach.