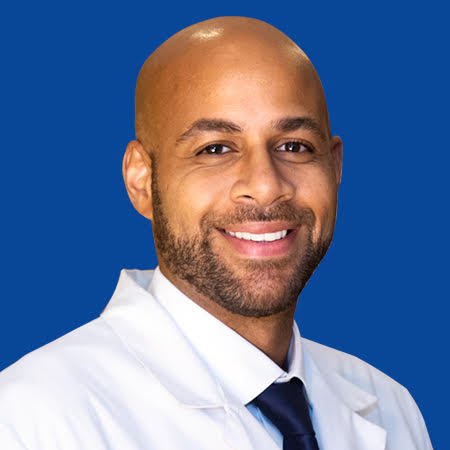 Michael Tyler, MD, a New York City native, spent his undergraduate years at State University of New York (SUNY) Albany, graduating summa cum laude with a Bachelor of Science in Biology. He returned to NYC for medical school at New York University (NYU) School of Medicine where he was first introduced to the exciting and expanding field of urology. His urology residency training was completed in Brooklyn, New York at SUNY Downstate with further specialization in urologic oncology as a clinical fellow at the John Wayne Cancer Institute (JWCI) in Santa Monica, California.
Dr. Tyler joined Z Urology in 2017, bringing his expertise in the diagnosis, treatment and management of all urologic cancers including cancers of the prostate, kidney, bladder, and testis. Oncology has been a primary interest of Dr. Tyler's since his early stages of training. In fellowship, he co-authored a textbook chapter on robotic-assisted surgery while also being involved in cutting edge translational prostate cancer research at the JWCI. He is also an active member in the American Urological Association (AUA). Furthermore, he remains continuously motivated to bring the current trends in urologic cancer management with care and compassion to each and every one of his patients.
Dr. Tyler is delighted to offer his Southeast Florida patients the option of top quality, minimally invasive robotic-assisted surgery using the da Vinci Surgical System. He has performed and assisted in hundreds of both oncologic and reconstructive cases, a significant portion of them under the first-hand guidance of his mentor and world class robotic surgeon, Dr. Timothy Wilson. He is comfortable with and proficient in the performance of a majority of traditional open surgeries and endoscopic procedures, as well as the treatment and management of urological stone disease, prostate enlargement and voiding dysfunction.
Outside of his career, he is a loving husband to his wife Erika and father to his incredible young and growing family. He is an avid New York sports fan who is looking forward to MLB spring training games in Southeast Florida while also remaining physically active in sports such as basketball, baseball and golf. Additionally, he looks to be continuously involved in various community groups and activities.


Please call us to schedule an appointment at (954) 714-8200