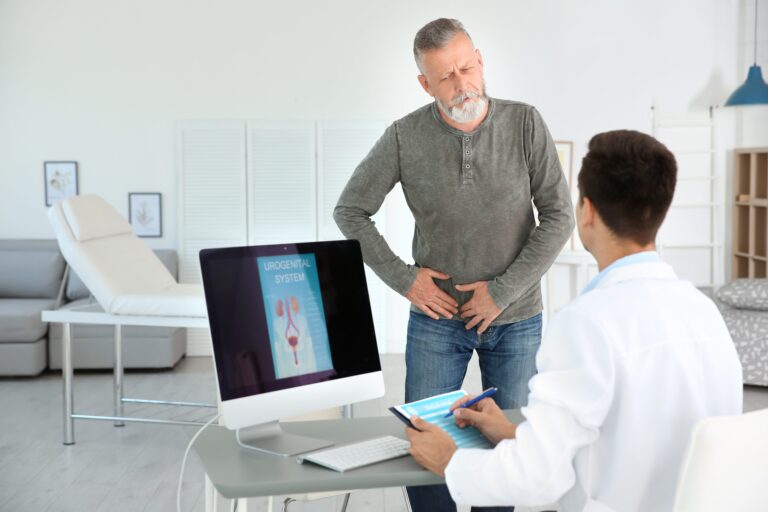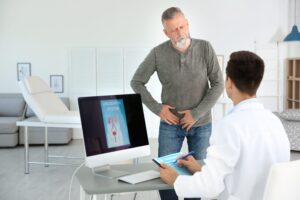 Prostate cancer is a serious health concern that affects men and can have a significant impact on their quality of life. Being aware of the signs of prostate cancer is an important part of early detection, which can help to improve the prognosis. While there is no one-size-fits-all approach to treating prostate cancer, Z Urology offers comprehensive care and support to help men and their families manage this difficult diagnosis. 
We provide the latest in medical technology and treatments, as well as personalized care plans that are tailored to each individual's needs. With our impeccable staff and state-of-the-art facilities, Z Urology is committed to providing the best care for our patients. This article will explore the signs of prostate cancer, how Z Urology can help, and how to get started on your journey toward a healthier future.
What Is Prostate Cancer?
Prostate cancer is a disease that leads to the growth of abnormal cells in the prostate gland, which is located below the bladder in men. Many prostate cancers are slow-growing and may never cause any symptoms. However, if the cancer cells grow and spread out of the prostate gland, they can cause significant illness and even death. 
In the United States, prostate cancer is one of the most common kinds of cancer in men and the second leading cause of cancer death in men. Prostate cancer is rare in men younger than 40 and is more common in men 50 and older. 
Signs of Prostate Cancer
In the early stages of prostate cancer, there may be no signs. The signs and symptoms of prostate cancer can be different for each man and may not be obvious or easy to recognize.
Some of the symptoms of prostate cancer that every man should be aware of include:
Changes in urination, including a need to urinate more often and more urgently, especially at night.

Blood in the urine or semen, which may turn urine or semen a pinkish color.

Pain in the lower back, hips, or upper thighs that is often worse when sitting or coughing.

Pain when ejaculating.
Diagnosing and Testing for Prostate Cancer
Prostate screening tests may include:
If your doctor suspects that you have prostate cancer, they may order additional tests to confirm the diagnosis. These tests may include a biopsy, prostate health exam, or imaging tests like a transrectal ultrasound (TRUS) or magnetic resonance imaging (MRI). 
A biopsy is a reliable way to diagnose prostate cancer. Your doctor may recommend a biopsy if you have prostate-specific antigens (PSA) levels that are higher than normal, an abnormal prostate exam, or other signs of prostate cancer. Prostate biopsies can be done in a few different ways, including a TRUS biopsy, a transrectal ultrasound-guided biopsy (TRUS-guided biopsy), a transperineal biopsy, and a transperineal biopsy with a needle guided by fluoroscopy.
Treatment Options for Prostate Cancer
While every case of prostate cancer is different, a urologist can help determine the best treatment plan. 
Active surveillance is a watch-and-wait approach to managing the disease. Doctors may recommend active surveillance for low-risk prostate cancer, men with low PSA levels, and men who are too old or sick to undergo surgery or radiation therapy.
More aggressive treatment plans may include one or a combination of the following: 
Radiation
External beam radiation:  your body receives radiation from the outside
Radiation from inside your body: brachytherapy 
Both:  In some cases, doctors may recommend both kinds
Ablative Therapy Options
Cryotherapy or cryoablation 

Heating prostate tissue. 
Hormone Therapy
Medications that prevent testosterone production in your body

Medications that prevent testosterone from reaching cancer cells. 

Surgery removing the testicles (orchiectomy)
Chemotherapy 
Drugs that are administrated intravenously.
Immunotherapy
Helping your own body to fight cancer cells
Redesigning your own cells to fight cancer 

Assisting your own immune system cells to identify cancer cells.
Drug Therapy
Using drugs that target the condition
Surgery 
Surgery is one of the most common ways to treat prostate cancer.
Types of prostate surgeries include:
Radical prostatectomy

Nerve-sparing prostatectomy

Laparoscopic prostatectomy

Da Vinci robotic-assisted surgery
Personalized Care Plans
At Z Urology, we believe that patients deserve personalized care plans that are tailored to each individual's needs. Our urologists will work with you to create a plan that accounts for your specific diagnosis, PSA levels, medical history, and treatment options. 
With your input, your care plan can include treatment recommendations, a treatment timeline, and a follow-up schedule. Our urologists will also follow up with you regularly, especially during the first year after treatment. Regular check-ups are a critical part of the recovery process and can help you identify and address any concerns early on.
How Z Urology Can Help You Win Your Battle with Prostate Cancer
It is important to discuss your symptoms and be proactive about your health, especially when it comes to prostate cancer. Early detection is key to improving the prognosis of prostate cancer, so it is important to be aware of the signs and get help when necessary.

Once you have been diagnosed with prostate cancer, the best approach to treatment is to speak with a urologist and work together to come up with a treatment plan that is tailored to your unique situation.

Having prostate cancer can be frightening, but you can win. When you have a talented urologist helping you through it, your chances are much better. Z Urology has a team of extraordinary medical professionals ready to help you win your battle with prostate cancer once and for all. 
Our impeccable staff and state-of-the-art technology make us a renowned facility for diagnosing and treating prostate cancer. We understand that prostate cancer can be a life-altering condition, and we are dedicated to providing our patients with the utmost care possible.

If you or someone you know is suffering from prostate cancer, Z Urology South Florida is the place to come to get the help you need to get your life back on track.
The sooner you call, the sooner we can implement an effective treatment plan!