ED, or, erectile dysfunction is no joke, it's a serious problem.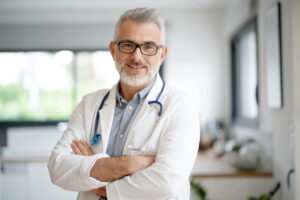 It's so serious that many men try all kinds of things to fix it. Sometimes they get roped into scams and buy up a ton of expensive products that don't make any impact whatsoever. If you have been struggling with ED and you'll want to stick to these tips. 
Don't Buy Anything You See Advertised on TV or the Internet Without Consulting with a Urologist
It's common for men with ED to be tempted to try virtually anything they see advertised on TV or the internet. In many cases, this can be a mistake. Some products that are sold over the internet and marketed as a solution for erectile dysfunction aren't just ineffective, they're dangerous. 
Trying to find a remedy for ED isn't worth risking your health or safety. It's always best to consult with a trained Urologist before consuming anything claiming to treat ED that you bought online. You have to think about the rest of your body and the health issues that consuming a questionable substance can cause. 
Urologists work with people that have ED all the time and they know exactly how to fix the problem without causing any long-term damage. You don't have to keep struggling with this condition, get the help you need, and succeed!
Call Z Urology Today and Make an Appointment
While a bottle of pills containing unknown ingredients that you bought online might not be able to help fix your erectile dysfunction, a qualified Urologist can. Z Urology is one of the most highly respected urology clinics in South Florida. Our physicians understand ED and how to treat it both safely and effectively. 
You can visit our website directly and schedule an appointment at your convenience or call us at 954-714-8200!
We can't wait to hear from you!