In our commitment to patients and the advancement of medicine,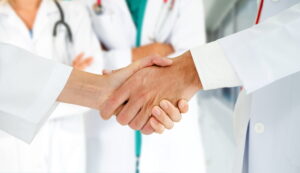 Z Urology is proud to announce our partnership with Value Health in the construction of a specialty ambulatory surgery center in South Florida.
Introducing, South Florida Robotic Surgery
Founded in 2005 by Dr. Michael P. Zahalsky, Z Urology has come a long way. From being widely appreciated as one of the finest urology clinics in South Florida, Z Urology has agreed to partner up with Value Health, a highly respected leader in Ambulatory Centers of Excellence (ACE)™ to build the South Florida Robotic Surgery.
After being launched in Pompano Beach, Florida, patients will benefit from a variety of robotic prostatectomy procedures at reasonable rates. This state-of-the-art facility will feature world-class technology including the latest innovations in robotic surgery and robot-assisted surgery. 
With two operating rooms, the facility will perform both general urological and robotic urological surgeries. With such a wide range of procedures, the people of South Florida will be lucky to have access to such highly advanced medical technology. 
Remember, You Can Turn to Z Urology for All of Your Urological Needs
When it comes to urological care, Z Urology is at the forefront of its field in South Florida. We show up every day because we care. We care about the people of South Florida, we care about our community, and we care about helping people enjoy healthy lives. 
Need a urologist? Then you'll want to get in touch with us. Be sure to ask about South Florida Robotic Surgery. The future is here and physicians like Dr. Michael P. Zahalsky, Christopher Hollowell, MD, FACS, MD,  Michael Tyler, MD; Laurel Sofer, MD; Mini Varghese, MD, and Bradly Garden, MD are proud to lead the way!
You can visit our website directly and schedule an appointment at your convenience or call us at 954-714-8200!
We can't wait to hear from you!