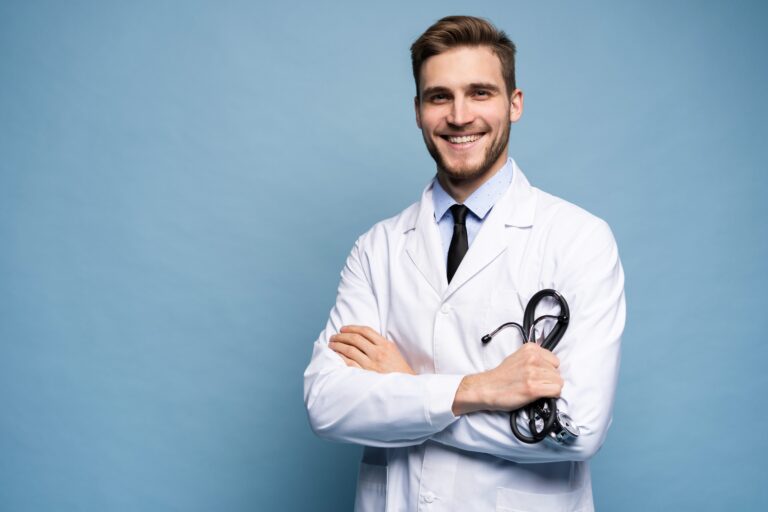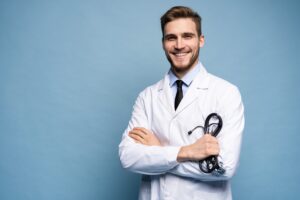 Are you experiencing discomfort in your bladder or pelvic area? Don't ignore your health any longer! At Z Urology, we understand what it's like to not feel well and the urgency of finding out what's wrong. That's why we've dedicated ourselves to providing comprehensive urological diagnostic services since our establishment in 2005. As a multi-physician practice, we've honed our expertise in the art of urology over the years, continually staying at the forefront of technological advancements to offer nothing but the best for our patients. Our mission is simple: to get you diagnosed and treated promptly so you can get back to living your life. With a focus on exceptional patient care, Z Urology has built a reputation for unmatched success in treating urological conditions for both male and female patients and male reproductive conditions. We offer a wide range of services that go beyond our patients' expectations. From urinary reconstruction to kidney/bladder stones, benign prostatic hyperplasia, Davinci Robotic Surgery, and vasectomy procedures, we have the answers you're seeking. Whatever your urological needs may be, we're here to make a difference in your life.
One condition that our expert team specializes in diagnosing and treating is interstitial cystitis. You have probably never heard of it, but it could be the culprit of your pelvic and bladder pain and pressure. This chronic condition can cause bladder pressure, bladder pain, and pelvic pain. With our extensive experience and knowledge, we're equipped to provide you with effective solutions to alleviate your symptoms and improve your quality of life. Other conditions such as kidney stones, bladder cancer, a urinary tract infection, or possibly a sexually transmitted disease would be ruled out. When we diagnose interstitial cystitis in our female patients, we refer them to a urogynecologist for continued care and diagnosis as other conditions may be present, for example, infection in the vagina or endometriosis. Our staff will be searching for other answers in our male patients for other possibilities, such as prostatitis.
Z Urology Surpasses Patient Expectations in South Florida
We specialize in all procedures, from conservative to complex surgeries. Our years of experience show.  We have mastered the art of urology, making our practice excellence at its best. There are many reasons why Floridians choose us for their urological care. Z Urology has its patients in mind every step of the way providing exceptional staff and unmatched equipment ready for any urological ailment for both women and men and also for our male reproductive arena. Take a look at some of our vast array of diagnostics and treatments that we offer such as Percutaneous Nephrolithotomy, Laser Lithotripsy, Lithotripsy, and Extracorporeal Shock Wave are some of the treatments available for kidney/bladder stones. We also have Davinci Robotic Surgery which is a minimally invasive surgical option for many urological procedures, including Urinary Reconstruction, Simple Prostatectomy, Radical Prostatectomy (RARP, RALP), and Radical and Partial Nephrectomy. Some of our patients have been inquiring about Pro-nox, which helps to reduce pain and anxiety during minimally invasive procedures. Z Urology makes this available to their patients when applicable. 
Z Urology: Leading the Way in Neurogenic Bladder Treatment
Imagine living with a bladder that doesn't function as it should. Constant struggles with bladder emptying, urinary incontinence, or urinary retention can significantly impact your daily life. If you're facing these challenges, you might be dealing with a neurogenic bladder, a condition where the nerves controlling the bladder are damaged or not functioning properly. The good news is that Z Urology is here to provide advanced neurogenic bladder treatment options to restore your bladder function and improve your quality of life. Neurogenic bladder can occur due to various underlying conditions, such as spinal cord injuries, multiple sclerosis, Parkinson's disease, stroke, or other neurological disorders. These conditions disrupt the signals between the bladder and the brain, leading to bladder dysfunction. However, with the expertise and dedication of our team at Z Urology, you can find the relief and support you need to overcome these challenges. Our physicians are well-versed in diagnosing and treating neurogenic bladder, employing the latest advancements in urological care. We understand the complex nature of this condition and the unique needs of each patient. That's why we take a personalized approach to create a treatment plan tailored to your specific circumstances. Treatment options for neurogenic bladder at Z Urology are comprehensive and designed to address the root cause of the condition. Our team may recommend a combination of therapies to optimize bladder function and restore your quality of life. 
These may include:
Medications: We have access to a range of medications that can help regulate bladder function, manage incontinence, and improve bladder emptying.
Catheterization: In some cases, intermittent catheterization may be necessary to empty the bladder fully. Our skilled team will guide you through the process, ensuring your comfort and providing ongoing support.
Nerve Stimulation: Innovative techniques like sacral nerve stimulation or posterior tibial nerve stimulation can be highly effective in improving bladder control and reducing symptoms.
Surgical Intervention: In more severe cases, surgical interventions such as bladder augmentation or urinary diversion may be considered. Rest assured; our team has extensive experience in performing these procedures with precision and care.
At Z Urology, we prioritize your well-being and aim to empower you with the knowledge and resources to manage your neurogenic bladder effectively. Our compassionate team will provide ongoing support, education, and guidance throughout your treatment journey. 
Z Urology Has Thought of Everything To Make It More Convenient For Their Patients
At Z Urology, we also understand the importance of convenience for our patients. That's why we offer telemedicine services, allowing you to consult with our physicians from the comfort of your own home. Simply call ahead of time to schedule your appointment. We do recommend checking with your insurance provider regarding coverage for telemedicine services, as some companies may not provide full coverage. We have multiple facilities across South Florida, from Boca Raton to Coral Springs to Fort Lauderdale, ensuring accessibility for our patients throughout the region. Our state-of-the-art facilities, combined with our commitment to the latest technological advancements in urological treatment, enable us to provide you with the most effective and efficient care possible.
Come Experience "The Before and After" Effects With Z Urology
Don't put off your health any longer. Take control of your well-being and trust Z Urology to deliver early diagnoses and early treatment options tailored to your needs. Our team of dedicated experts is ready to guide you toward wellness and help you reclaim your life. Experience wellness with early diagnoses and early treatment at Z Urology; contact us today and experience the difference at Z Urology. Your journey to a healthier you starts now.