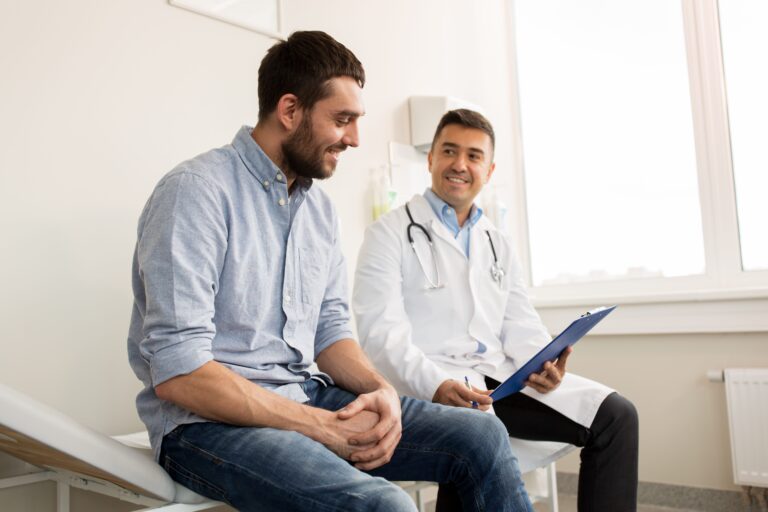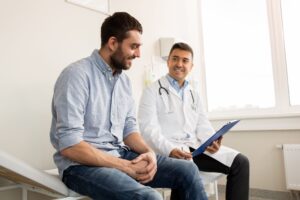 When it comes to urological procedures in South Florida, patients want the best care possible. After all, urological conditions can be uncomfortable, painful, and even life-threatening. That's why it's important to choose a urologist with many years of experience and expertise. One such urology practice is Z Urology, which has been providing top-notch care to patients for many years. When it comes to urological procedures, experience matters, and Z Urology's numerous years of expertise have allowed them to deliver excellent patient care in South Florida. Urological procedures can range from routine check-ups to complex surgeries. Regardless of the procedure, experience matters. Urology is a specialized field that requires advanced knowledge and skills, and patients want to ensure that their urologist has the necessary experience to provide proper care. An experienced urologist has seen a wide range of urological conditions and understands how to diagnose and treat them effectively. They can also identify potential complications and take preventative measures to ensure the best possible outcome.
Z Urology's Experience Makes Them One of the Best Urology Practices in South Florida
Z Urology has been treating both male and female patients with unmatched success and patient care for years. Their team of skilled professionals has a wealth of experience in diagnosing and treating urological conditions. They specialize in a range of urological procedures, including vasectomies, prostate cancer treatment, kidney stone removal, and more. In addition to their extensive experience, the team at Z Urology is committed to excellence in patient care. They take a personalized approach to each patient's care, ensuring that they receive the best possible treatment for their unique needs. Choosing an experienced South Florida urological practice like Z Urology has many benefits. First and foremost, their experienced urologists have the knowledge and skills necessary to diagnose and treat a wide range of urological conditions. They can also provide expert guidance on preventative measures and lifestyle changes that can help improve urological health. Additionally, their experienced urological specialists have seen a wide range of complications and can take preventative measures to ensure the best possible outcome. 
Z Urology Is Known for Using Advanced Technology and Techniques 
Z Urology uses the latest technology and techniques to ensure the best possible care for its patients. They use advanced imaging technology to accurately diagnose urological conditions and develop personalized treatment plans. They also use minimally invasive surgical techniques whenever possible, which reduces recovery time and discomfort for patients. Additionally, Z Urology is committed to staying up-to-date on the latest procedures and techniques, ensuring that its patients receive the best possible care. From urinary reconstruction to bladder stones and benign prostatic hyperplasia, Davinci Robotic Surgery, vasectomies, and more, Z Urology uses the best technology and techniques. We do what it takes to get your urological health answers. 
Urological Services Provided By Z Urology in South Florida:
Here is an overview of some of the many conditions that we handle, along with the treatment options that we provide.  
Urinary Reconstruction
Bladder Fistula 

Pyeloplasty

Ureteral Reimplantation

Bladder and Urethral Slings

Bladder Mesh Revision
Benign Prostatic Hyperplasia
Kidney/Bladder Stones
Laser Lithotripsy

Lithotripsy

Extracorporeal Shock Wave

Kidney/ Bladder Stones

Percutaneous Nephrolithotomy
Davinci Robotic Surgery
Urinary Reconstruction

Radical Prostatectomy (RARP, RALP)

Simple Prostatectomy

Radical and Partial Nephrectomy
Urinary Dysfunction
Urinary Tract Infections/ Prostatitis

Urinary Incontinence

Interstitial Cystitis

Bladder and Urethral Slings

We also handle:
Vasectomies

Prostate Cancer

Neurogenic Bladder
We also offer telemedicine services to make it more convenient for our patients. Please call ahead of time to schedule your appointment. We also recommend our patients check with their insurance providers, as some companies do not provide coverage for this service.

Z Urology Is Committed to Continued Education and Staying Up-to-Date on the Latest Procedures
Urology is a rapidly evolving field, with new procedures and techniques being developed all the time. That's why it's essential for urologists to stay up-to-date on the latest advancements in the field. Z Urology is committed to continued education and staying up-to-date on the latest procedures and techniques.

Z Urology's Comprehensive Approach to Patient Care
At Z Urology, our specialists take a comprehensive approach to your urological care. The team at Z Urology takes time for each patient and their unique needs, providing personalized attention and care. They work closely with each patient to develop a treatment plan that meets their individual needs, taking into account their medical history, lifestyle, and goals. 
Z Urology Is A Top Choice for Patients in South Florida; Call Today!
Are you tired of living with urological problems that are interfering with your daily life? Has your search for a reliable and experienced urologist been fruitless so far? Look no further than Z Urology! We understand the frustration and anxiety that comes with not feeling well and not knowing what is wrong. Our primary focus is getting to the root of the problem and providing accurate diagnosis and treatment to help our patients get back to living their life to the fullest. At Z Urology, we are committed to offering exceptional care for all of our patients throughout South Florida. Our team of highly skilled and experienced urologists is dedicated to providing personalized care and attention to meet the unique needs of each patient.
We understand that urological problems can be embarrassing and uncomfortable to discuss. That's why we make sure that our patients feel comfortable and at ease during their appointments. Our team of compassionate and friendly healthcare professionals is committed to making your experience at Z Urology as pleasant and stress-free as possible. If you are looking for a urologist who can provide you with premium urological care and help you get back to living your life to the fullest, look no further than Z Urology. From urinary reconstruction to kidney stone treatments and more, we go above and beyond to exceed patient expectations and improve their quality of life. Contact Z Urology today to schedule an appointment and take the first step towards a healthier, happier you!
We can't wait to see you!