Urological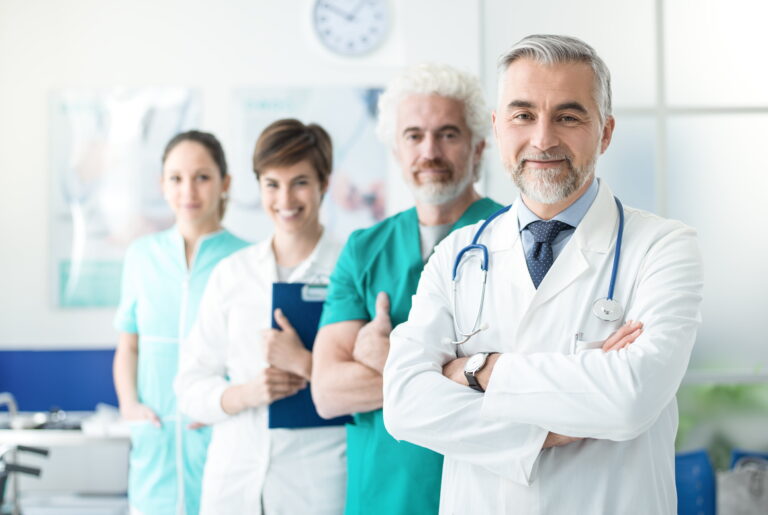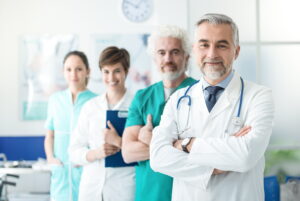 problems can be a sensitive and private matter, but they are common among both men and women. It is essential to have a trusted and reliable urologist who can provide accurate diagnoses and effective treatments. Z Urology is a multi-physician practice in South Florida that is strategically designed to cover patients' urological diagnostic needs. We have devoted years to the art of urology and pride ourselves on continually keeping up with technological advances so that we provide only the best for our patients. Urology is a medical specialty that focuses on the male and female urinary tract system and the male reproductive system. Urological conditions can have a significant impact on quality of life, and early detection and treatment are critical for successful outcomes. At Z Urology, we understand the importance of urological diagnostic needs and are committed to providing our patients with the most advanced diagnostic tools and techniques available. Early detection and treatment of conditions such as urinary tract infections, kidney stones, prostate cancer, bladder cancer, and more; delayed diagnosis or treatment can lead to more severe complications and even death. This is why regular check-ups with a urologist are essential, even if you do not have any symptoms.
Z Urology Is Strategically Designed to Cover South Florida's Urological Diagnostic Needs
Z Urology is a leader in state-of-the-art urological care; nothing is too complex. We have been taking care of our Floridian patients for years, treating the most simple conditions to the most complex. Z Urology is strategically designed to cover South Florida's patient's urological diagnostic needs by providing comprehensive and personalized care. We have multiple locations throughout South Florida, making it convenient for patients to access our services. We also have a team of highly skilled and experienced urologists who specialize in different areas of urology, ensuring that patients receive specialized care for their specific conditions. Our state-of-the-art facilities are equipped with the latest technology, which enables us to provide accurate and efficient diagnoses. We also offer a range of diagnostic services, including imaging tests, urinalysis, and blood tests. This ensures that patients receive a complete evaluation of their condition and the best treatment plan.
Our Devotion to the Art of Urology
Urology is both a science and an art and at Z Urology, we have devoted years to mastering both. Our team of highly trained urologists combines the latest scientific knowledge with a deep understanding of the art of urology to provide the best possible care to our patients. We understand that urological conditions can be complex and challenging to diagnose and treat. That's why we take a multidisciplinary approach to patient care, working closely with other specialists, including radiation oncologists, medical oncologists, and pathologists, to provide comprehensive, coordinated care to our patients.

Z Urology is a Leader in Urological Care; Nothing is Too Complex, from Kidney/Bladder Stones to a Radical Prostatectomy, We Do it All!
Z Urology is a leader in state-of-the-art urological care. Our team of highly skilled physicians is experienced in the diagnosis and treatment of a wide range of urological conditions, including kidney and bladder stones, urinary tract infections, and prostate cancer. We are also experienced in performing complex surgeries, such as radical prostatectomy (RARP, RALP). No matter how complex the issue is, our team is equipped to provide the highest level of care. Early detection and proper treatment of these issues can prevent further complications and improve quality of life.
We Make A Commitment to Staying Up-to-Date with Technological Advances
At Z Urology, we are continually researching the latest in advanced technologies. We invest in the latest equipment to implement for our patients. Our goal is to have the ability to professionally diagnose our patients, and treat them, so they can resume their lives and enjoy life.
Services Offered at Z Urology
At Z Urology, we offer a wide range of services to meet the urological diagnostic needs of our patients. Our services include preventative care, such as prostate cancer screenings, as well as diagnosis and treatment of urological conditions, including interstitial cystitis, kidney and bladder stones, urinary tract infections, Peyronie's disease, and prostatitis. We also offer minimally invasive surgeries, such as robotic-assisted laparoscopic prostatectomy and laser prostate surgery. We understand what it is like not to feel well and the need to find out what is wrong. As a medical practice, Z Urology is based on the understanding that our focus is to get a diagnosis and treatment so that our patients are back to living their life. We have been treating both male and female patients with unmatched success and patient care. 
Here is an overview of some of our most popular services:
Davinci Robotic Surgery
Urinary Reconstruction

Radical Prostatectomy (RARP, RALP)

Simple Prostatectomy

Radical and Partial Nephrectomy
Urinary Reconstruction
Bladder Fistula 

Pyeloplasty

Ureteral Reimplantation

Bladder and Urethral Slings

Bladder Mesh Revision
Benign Prostatic Hyperplasia
Kidney/Bladder Stones
Laser Lithotripsy

Lithotripsy

Extracorporeal Shock Wave

Kidney/ Bladder Stones

Percutaneous Nephrolithotomy
URINARY DYSFUNCTION
Urinary Tract Infections/ Prostatitis

Urinary Incontinence

Interstitial Cystitis

Bladder and Urethral Slings
Additional Services
Vasectomies

Prostate Cancer Treatment

Treatments for Neurogenic Bladder
Experience Why Floridians Choose Z Urology for Their Urological Health Care!
We have been treating both male and female patients with unmatched success and patient care for many years. Whether you're in Boca Raton or anywhere else in South Florida, you should know that Z Urology provides the best urological care in the area. Z Urology offers high-quality urological care, from non-invasive procedures to complex surgeries; our experience covers it. We are the top choice for urological diagnostic needs in South Florida. 
Our team of highly skilled physicians is committed to providing personalized care to each of our patients, and we pride ourselves on our commitment to staying up-to-date with the latest technology and treatment methods. The sooner you call and make an appointment, the sooner we can treat what's ailing you and get you back on track to enjoying life! Contact us to schedule an appointment and experience why Floridians choose Z Urology for their urological health care. We look forward to serving you.