Dr. Christopher P. Hollowell, MD, FACS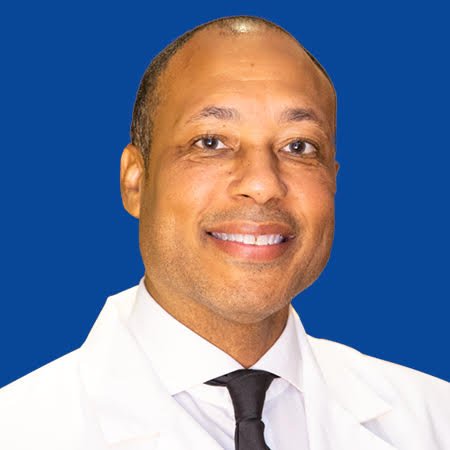 Dr. Christopher is originally from the Motor City, where he received his undergraduate and medical degrees from Wayne State University. He came to South Florida in 1993 to attend his surgical internship and residency in urologic surgery at the University of Miami/Jackson Memorial Hospitals. After completion of his residency, he moved to Detroit to join his father's urology practice. "My father has taught me many things, most notably in the art of medicine, and that you can heal as many patients with respect and compassion as you can with a scalpel. Simply showing you care can make a profound difference in their lives." The family legacy in urology extends to his brother who is also the chairman of urology at Cook County Hospital in Chicago. Dr. Hollowell was awarded clinical assistant professorships in both urology and gynecology with Wayne State, Michigan State, Florida Atlantic University and Nova Southeastern University.
His clinical focus is in female urology, female genital cosmetic surgery, male and female voiding dysfunction, and minimally invasive surgeries. He specializes in complex pelvic floor reconstruction deploying the latest minimally invasive techniques and robotic technologies. His enthusiasm for teaching and proficiency of surgery has earned him top honors by his residents, colleagues, and patients. Dr. Hollowell is board certified, a diplomate in the American Board of Urology and a Fellow, American College of Surgeons. He is a member of the American Urologic Association, the Society for Urodynamics and Female Urology, North Central Urologic Section, Michigan State Medical Society, Michigan Urologic Society, Association of Clinical Urologist, and Kappa Alpha Psi fraternity. Over the years, Dr. Hollowell has written numerous articles, books, and has appeared on radio and television. He has given several national, statewide, and local lectures. He has served on many hospital committees in an effort to improve health in the communities he serves. He is happy to be back "home" to South Florida and be part the dynamic team at Z Urology since 2012. A team that is dedicated to delivering world class expertise in urology, along with an unwavering commitment to their patients.
Please call us to schedule an appointment at (954) 714-8200