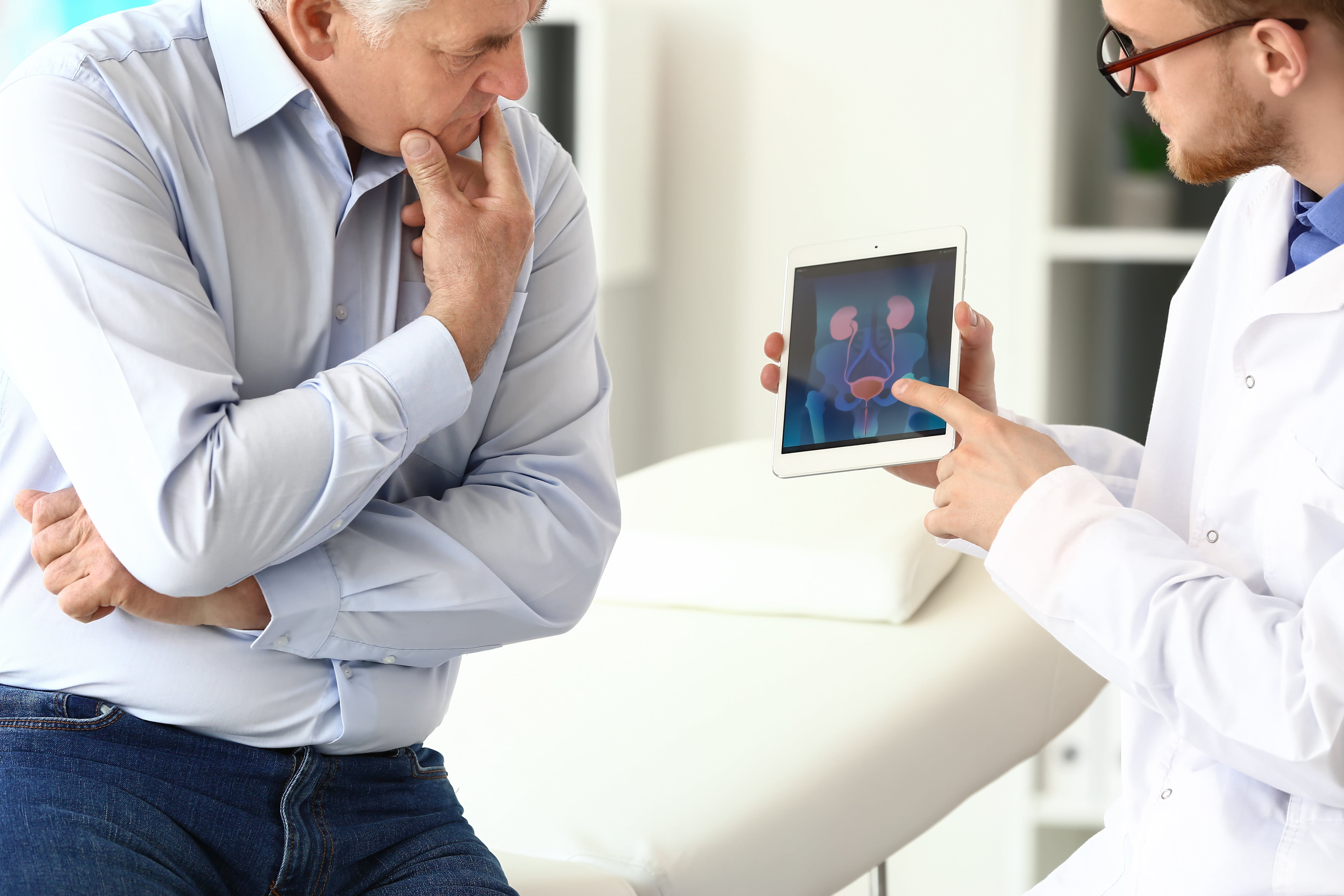 Having an enlarged prostate can be difficult to live with. The symptoms alone are enough to cause a great deal of discomfort, not to mention the inconvenience. Most men would agree that having to get up several times throughout the night to go to the bathroom would not be an easy way to live.
That's because it isn't, in fact, it's very hard and potentially dangerous. When left untreated, an enlarged prostate can lead to a potentially fatal UTI or urinary tract infection. It can also cause serious kidney problems later on.
Here's some information for those of you thinking about asking a urologist for medication to treat your enlarged prostate.
Is Medication the Best Option?
Some of the medications prescribed to treat enlarged prostates come with some nasty side effects. These side effects can sometimes be more troublesome than the symptoms resulting from an enlarged prostate.
For example, certain medications can cause undesirable effects like retrograde ejaculation, a condition in which semen is forced into the bladder as opposed to being expelled from the body. As you can imagine, this can cause some serious problems.
Other medications can reduce or eliminate sexual function which is also undesirable. That's why many men choose alternative treatment options.
What Are the Alternatives?
If you're uncomfortable with the potential side effects associated with medications designed to treat an enlarged prostate, you should know that there are alternatives. Other forms of treatment like Rezum and iTind have shown great promise as they cause comparatively fewer side effects.
Call Z Urology and Make an Appointment to Discuss Treatment Options
Here at Z Urology, we understand that every case is different and we have the expertise to help determine the best treatment option for you.
You can visit our website directly and schedule an appointment with a urologist at your convenience or call us at 954-714-8200!
We can't wait to hear from you!