The field of urology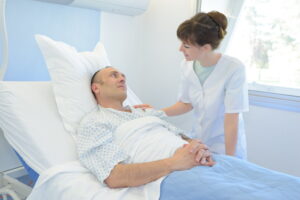 has come a long way over the years. Medical procedures are becoming ever more refined as they become more sophisticated and routine simultaneously. Despite the many advancements, many people still struggle with anxiety in the moments leading up to a urological procedure. 
World-class clinics Z Urology, offer PRO-NOX nitrous oxide as a solution for patients that are anxious before undergoing a medical procedure. Here's what you know about PRO-NOX and how it can improve your experience. 
What Is PRO-NOX and What are the Benefits?
PRO-NOX nitrous oxide is a pain management solution that can instill a calming effect that can help patients feel relaxed before having a medical procedure. It is essentially a combination of 50% nitrous oxide and 50% oxygen. 
When using PRO-NOX, you, the patient will be in control of it. You'll be able to operate the delivery system yourself and choose how much gas to use. By using PRO-NOX, you'll be able to reduce the amount of physical discomfort you experience throughout your procedure significantly. 
The gas has been used for many years, it's safe, effective, and inexpensive which makes it popular and appropriate for a wide range of medical procedures. Having anxiety before a medical procedure is both common and understandable. By facilitating pain management while helping you feel calm, PRO-NOX can make your medical procedure more comfortable. 
Ask Z Urology About PRO-NOX When Scheduling a Procedure
If you're about to schedule a urological procedure with our clinic or you need to schedule one, give us a call and ask about PRO-NOX. At Z Urology, we make every effort to offer all of our patients a safe and comfortable experience. 
You can visit our website directly and schedule an appointment at your convenience or call us at 954-714-8200!
We can't wait to hear from you!