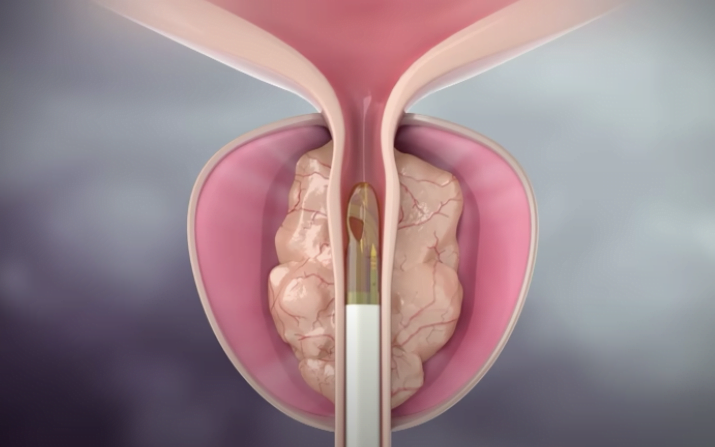 Benign prostatic hyperplasia (BPH), which Z Urology proudly treats, has become increasingly common past the age of 40. And it reaches up to 80% prevalence at 80 years of age. In many males, BPH leads to enlargement of the prostate gland causing bothersome lower urinary tract symptoms (LUTS). The prevalence of LUTS secondary to BPH has been shown in over 40% of men over 60 years of age.
Initial management of LUTS typically focuses on behavioral and medical approaches, however, when these are unsuccessful, surgery becomes the gold standard. In the subset of patients with prostate glands >80cc, simple prostatectomy was historically considered the most efficient and durable option for treatment.
Now there is the Rezūm™ prostate ablation. It is a new technology that delivers thermal energy via water vapor. The water vapor is delivered in nine-second injection treatments, to a maximum of 15 treatments. As a result, the procedure is short and does not need to be performed under anesthesia.
However, current literature only supports the use of Rezūm™ in prostate glands up to 80g. Therefore we found it essential to describe our experience with this patient subset undergoing Rezūm™.
Of 182 patients who underwent Rezūm™, 47 out of 182 (25.8%) had glands >80cc, with 26 out of 47 (55.3%) of this subset reporting catheter-dependant urinary retention. The mean gland size amongst the large gland group was a notable 119cc.
Following Rezūm™, a clinically and statistically significant improvement was seen in large gland patient voiding parameters. In the catheter-dependant subset of men, the postoperative catheter-free rate of 83% in large glands was comparable to 88% in the small gland group. There was no significant difference in post-Rezūm™ complication rate based on prostate gland size.
Overall, it was found that Rezūm™ was effective in treating both objective and subjective components of BPH at short-term follow up even in men with large glands >80cc. Outcomes were comparable to those demonstrated in men with smaller gland sizes. Further studies are warranted to obtain long term follow up, and to perform a side-by-side comparison of minimally invasive BPH treatments in large glands.
If you are in need of a urologist in South Florida to aid in Rezum treatment, then contact Z Urology for a team that is dedicated to delivering world-class expertise in urology, along with an unwavering commitment to their patients. Our three locations to choose from are located in Fort Lauderdale, Coral Springs and Pompano Beach.
You can go to the website directly and set up an appointment or you can call 954-714-8200. Either way, you contact, you will be setting up to see the leading urologist office in all of South Florida. With an extremely talented and professional staff of doctors and more, you are in truly good hands with the doctors and nurses at Z Urology. Z Urology is your leader in urological care. Go ahead and call now!