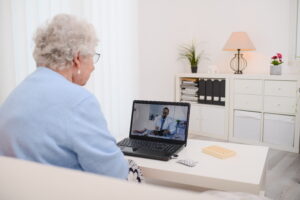 With all the COVID-19 social distancing measurements in place, it is difficult to get into a medical facility to talk with a professional face-to-face. In these instances, telemedicine appointments are not only easier to manage and follow through but, are recommended! In-person visits are mostly discouraged until the entire COVID-19 pandemic begins to sort itself out. Surgeries, scans, and other procedures are truly the only reason you need to have in-person visits. All other questions, concerns and details may be sorted out on a telemedicine visit. These may either be over the telephone, or on a video conference.
How to Prepare for a Telemedicine Visit
Z Urology is proud to offer telemedicine visits to all our patients. Now, the most important part about telemedicine appointments, is ensuring that your insurance provider covers them. You don't want to deal with your insurance provider informing you after a simple telemedicine appointment that the visit wasn't covered.
Preparation for the telemedicine visit is also recommended. First, you're going to want to ensure any of the technology being used is fully function and maintaining a connection. You don't want your phone to die, internet to disconnect or any other error in between to happen mid-appointment. Second, if there are any visible problems that you have detected, images taken prior to the examination can help a lot.
Finally, any important prior medical issues, problems you have been experiencing and any questions you may have, should be written down prior to the appointment. These questions will all be able to be gone through but, you should have a head-start on the visit to ensure everything gets covered.
If you have any questions for a Urologist and you want to book a telemedicine appointment, then contact Z Urology as soon as possible. We are accepting all patients for telemedicine and we encourage you to let us know.