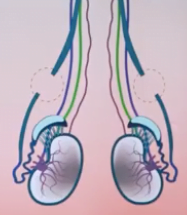 Eventually, men are forced with a question. Why do I need a urologist? Well, urologists are specialists who diagnose and treat conditions and diseases of the urinary tract and that is supremely important. Urinary tract problems are common, so you may need to seek out the services of an expert in the field of Urology.
Z Urology wants to share some of the reasons why it's important to have a urologist. There are also several convenient office locations in South Florida to help you.
People often see a urologist due to signs or symptoms like these:
Blood in your urine
Pain during intercourse
Leaking urine when you cough or sneeze
Lower back pain or pain on the side of your back
Pain in your abdomen, pelvis, or groin area
Protruding, fallen bladder
Any of these signs or symptoms could be an indication of something more serious. Urologists treat annoying, painful, or serious medical conditions like these:
Overactive bladder
Inflammation of the prostate
Enlarged prostate
Kidney or bladder stones
Bladder, kidney, or urinary tract infection
Kidney, bladder, or prostate cancer
Erectile dysfunction
Sexually transmitted infections and diseases
It is important to visit a urologist if you notice any of the signs or symptoms listed above. Not seeking treatment can result in kidney or bladder damage, prostate cancer, and other serious medical conditions.
When you visit your urologist, they may order lab tests to check your kidney function, blood cell counts, hormone levels, and PSA (prostate-specific antigen) levels. They may also recommend medical imaging of your kidneys, prostate, bladder, or other organs.
Having a urologist can help ensure early diagnosis and treatment of potentially serious or even fatal urological issues. If you are having urinary tract or prostate issues, don't delay. Instead, pick up the phone and call Z Urology, with offices in South Florida. Call today!
We provide state-of-the-art urologic care in the South Florida area with a focus on both male and female urology. Our practice specializes in all urologic procedures, specifically, minimally invasive methods. Our three locations to choose from are located in Fort Lauderdale, Coral Springs and Pompano Beach.
We at "Z" specialize in bladder issues, erectile dysfunction (ED), prostate issues, urinary incontinence, sexual dysfunction, stone disease, male infertility, pyeloplasty, Peyronie's disease, and ureteral reimplantation.