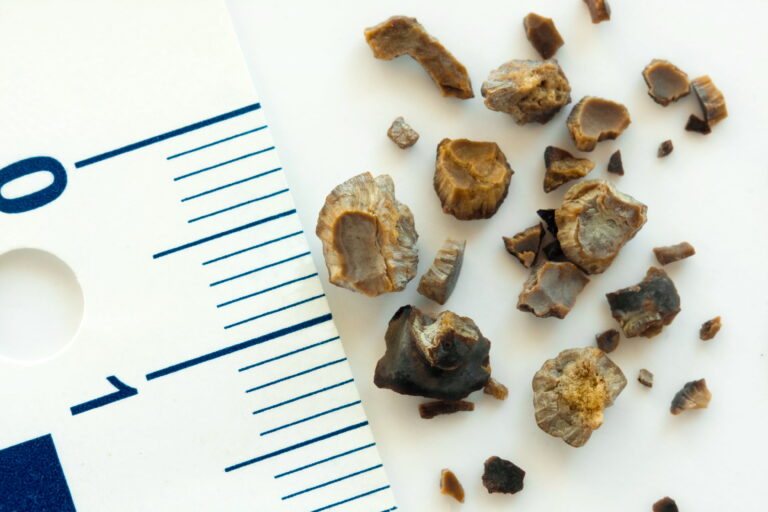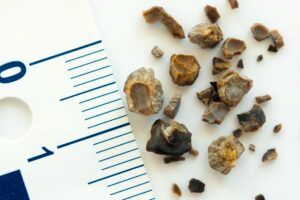 Lithotripsy is a medical procedure involved in removing kidney / bladder stones. There are multiple different kinds of lithotripsy. Your main three types are going to be Laser Lithotripsy, Extracorporeal Shock Wave Lithotripsy or Percutaneous Nephrolithotomy. All of these methods are doctor-certified procedures that will return you to your normal life without kidney stones. The goal of most lithotripsy procedures, is to break down the kidney stones to a small enough level to either have them removed or small enough to pass down through the urinary tract and exit the body.
What are Kidney Stones?
Kidney stones are solid pieces of material that form when substances normally found in the urine, such as minerals and acid salts, become concentrated and crystallized. Kidney stones may range in size from being small enough to just normally pass through the urinary tract or large enough to about the size of the golf ball. If a stone hasn't progressed to abnormal sizes, then it will be perfectly fine in travelling through the ureter and out of the body. However, if these stones become larger, they may cause intense and serious pain as well as blood within the urine.
Types of Lithotripsy
As was stated earlier, there are 3 main types of lithotripsy; Laser Lithotripsy, Extracorporeal Shock Wave Lithotripsy and Percutaneous Nephrolithotomy. Here we'll go into a bit about each procedure.
Laser Lithotripsy – Removal of kidney stones by way of a ureteroscope. This device possesses a camera and a tube for a specific fiber. The fiber releases a laser which then breaks down the kidney stone(s). They may either be removed with the ureteroscope or released through urine.
Extracorporeal Shock Wave Lithotripsy – Removal of kidney stones by use of shock waves from outside of the body. These shock waves will specifically target with the kidney stones. Once they are broken down, they will then pass through the urinary tract.
Percutaneous Nephrolithotomy – Procedure for kidney stones too large for the prior two options. This is conducted by making incisions through the lower back. A nephroscope, similar to a ureteroscope, is placed through the incisions to either remove the kidney stones entirely or break them down. If the stones are first broken down, then this procedure is referred to as a Percutaneous Nephrolithotripsy.