Are you looking for a top urologist or vasectomy doctor near you in South Florida?
If so then you have come to the right place! At Z Urology we have multiple locations in South Florida for you to schedule your initial medical consultation and get your vasectomy performed at your easiest convenience. We currently have offices in Coral Springs, Fort Lauderdale, and Pompano Beach, Florida. So no matter where you live in South Florida we have an office close to you! Call Z Urology today to book your initial consultation for a vasectomy near you.
Planned Parenthood defines a vasectomy as "a simple surgery done by a doctor in an office, hospital, or clinic. The small tubes in your scrotum that carry sperm are cut or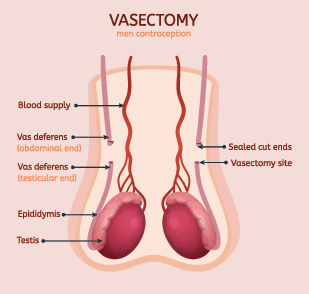 blocked off, so sperm can't leave your body and cause pregnancy. The procedure is very quick, and you can go home the same day. And it's extremely effective at preventing pregnancy — almost 100%."
Since vasectomy is such an effective type of male birth control it is very popular. Each and every year, more than 500,000 men in the United States of America choose vasectomy as their preferred choice for male birth control. A vasectomy prevents pregnancy better than any other method of birth control available today, except abstinence. Only one to two women out of 1,000 will get pregnant in the first year after their partners have had a vasectomy.
If you have questions, concerns, or would like to book your vasectomy today. Then please call our office and a member of the Z Urology medical team will be happy to book your initial consultation. At that consultation, one of our amazing doctors will answer all of your questions. So that you can decide if a vasectomy is the right reproductive choice for you and your family. If so, the Z Urology medical team will get you on the surgical schedule and prepped for your upcoming vasectomy. A list of our vasectomy near you locations is below. Thanks for visiting the Z Urology website and please call us if you have any more questions about scheduling your upcoming vasectomy.
Z Urology Coral Springs Location
5850 Coral Ridge Drive, Suite 106
Coral Springs, FL 33076
Phone: (954) 714-8200
Fax: 954-840-2626
Z Urology Fort Lauderdale Location
2951 NW 49th Avenue Suite 308
Fort Lauderdale, Florida 33313
Phone: (954) 714-8200
Fax 954-714-8222
Z Urology Pompano Beach Location
990 N Federal Hwy
Pompano Beach, FL 33062
Phone: (954) 714-8200
Fax: 954-840-2626