U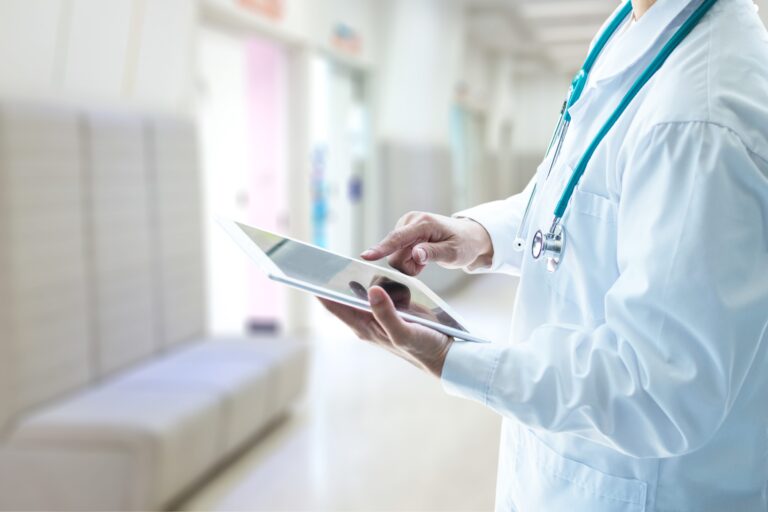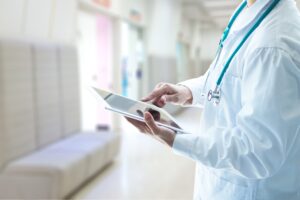 rological conditions can be uncomfortable, painful, and even life-threatening. That's why it's important to take your urological health seriously and seek treatment from a trusted and experienced urologist. At Z Urology, we understand the importance of providing our patients with the most effective and advanced treatments available. That's why we have invested heavily in the latest technological advancements in urological treatment. Since 2005, Z Urology has been providing exceptional urological care to patients across South Florida. Our multi-physician practice is strategically designed to meet the urological diagnostic needs of our patients, and we take great pride in our commitment to staying up-to-date with the latest technological advances in the field.
Z Urology Understands Their Patients Needs
At Z Urology, we understand that urological conditions can be uncomfortable and embarrassing for many patients. That's why we strive to create a welcoming and supportive environment for our patients, where they can feel comfortable discussing their symptoms and concerns with our experienced urologists. Our team of highly skilled urologists has devoted years to the art of urology and is dedicated to providing personalized care and treatment plans that are tailored to each patient's unique needs. Whether you're dealing with a common condition like kidney stones or an advanced prostate cancer diagnosis, our team has the expertise and experience to deliver the best possible outcome for you. We are committed to using the latest technology and techniques to diagnose and treat urological conditions. In addition to our diagnostic capabilities, we offer a full range of treatment options, including medication, minimally invasive procedures, and surgery. We work closely with each patient to develop a personalized treatment plan that is tailored to their specific condition and goals.
At Z Urology, we believe that communication and education are key components of effective urological care. We take the time to explain each step of the diagnostic and treatment process to our patients and answer any questions they may have. By empowering our patients with knowledge and understanding, we believe that we can help them make informed decisions about their care and achieve the best possible outcome.
A Glimpse At Some Urological Conditions and  Procedures We Handle in South Florida
Sometimes when people read an article, they come across information that comes in handy to know about a condition they are suffering from and didn't know what it was or have been afraid to find out what to do about it. Let's start with urinary reconstruction; it is a surgical procedure that repairs or reconstructs the urinary tract. It may be necessary for a variety of reasons, such as trauma, cancer, or birth defects. Another condition is a bladder fistula, an abnormal connection between two different cavities of the body. There are four types of fistulas; there is the kind that connects the intestine to the skin, the second fistula that connects the vagina to the bladder, the third involves the large or small intestine, and lastly, a fistula that goes to the bladder. Fistulas can cause other conditions if they are not treated, such as bowel incontinence, sepsis, perforation, and peritonitis. Let's look at some more conditions and treatments where some patients need pyeloplasty surgery to repair a blockage in the ureteropelvic junction.  There is a procedure called ureteral reimplantation which repositions the ureter where it connects to the bladder. There are a number of different types of ureteral blockage; at times, they are congenital. Taking a look at some treatments for urinary incontinence, such as bladder and urethral slings, which are surgical procedures. A sling is a mesh or synthetic material that is placed under the urethra or bladder to provide support and improve urinary control. Another procedure is bladder mesh revision, which is a surgery to remove or repair mesh that was previously implanted to treat urinary incontinence or prolapse.
Z Urology also treats conditions like Benign Prostatic Hyperplasia (BPH), a non-cancerous enlargement of the prostate gland, with procedures to help remedy it. Taking a look into some kidney/bladder/prostate-related treatments, Rezum and the UroLift are minimally invasive treatments for benign prostate hyperplasia (BPH). The UroLift procedure, also known as the prostatic urethral lift (PUL) procedure, is a minimally invasive treatment option for benign prostatic hyperplasia. BPH is a common condition in which the prostate gland enlarges and obstructs the urethra, leading to urinary symptoms such as difficulty urinating and weak urine flow. During the Urolift procedure, the urologist places small implants into the prostate to lift and hold the enlarged tissue out of the way, thereby widening the prostatic urethra and relieving the obstruction. This is done using a cystoscope, which is a thin tube with a camera and light on the end that allows the urologist to see inside the urethra and prostate. The UroLift procedure is typically performed under local anesthesia in an outpatient setting and does not require any incisions or removal of prostate tissue. The implants are made of a special material that is safe and well-tolerated by the body and can be adjusted or removed if necessary. Overall, the Urolift procedure is a safe and effective option for men with BPH who are looking for a minimally invasive alternative to traditional surgical treatments.
Additional Urological Conditions We Treat in South Florida 
Laser Lithotripsy, Lithotripsy, Extracorporeal Shock Wave, and Percutaneous Nephrolithotomy are some of the treatments available for kidney/bladder stones. We also have Davinci Robotic Surgery which is a minimally invasive surgical option for many urological procedures, including Urinary Reconstruction, Radical Prostatectomy (RARP, RALP), Simple Prostatectomy, and Radical and Partial Nephrectomy. Urinary dysfunction can be caused by a variety of conditions, such as urinary tract infections/prostatitis, urinary incontinence, interstitial cystitis, and neurogenic bladder. We're not done yet; Z Urology has treatments for Neurogenic bladder as well. Neurogenic bladder is a condition in which the nerves that control the bladder are damaged or not functioning properly. This can cause problems with bladder emptying and can lead to urinary incontinence or urinary retention. We also take care of vasectomy procedures, which is a safe and permanent form of birth control for men. 
Z Urology Has The Team and The Equipment to Take Care of Any Procedure, From Minimally Invasive Procedures To Complicated Surgeries
At Z Urology, our team of experts is equipped with the tools and knowledge necessary to provide our patients with the most effective treatment options available. We have invested heavily in the latest technological advancements in urological treatment to ensure that our patients receive the best possible care. If you're looking for exceptional urological care in South Florida, look no further than Z Urology. Our team of experienced urologists and state-of-the-art facility are dedicated to providing personalized, compassionate care to each and every one of our patients. Don't ignore your urological health; schedule an appointment with Z Urology today to receive the expert care you deserve.