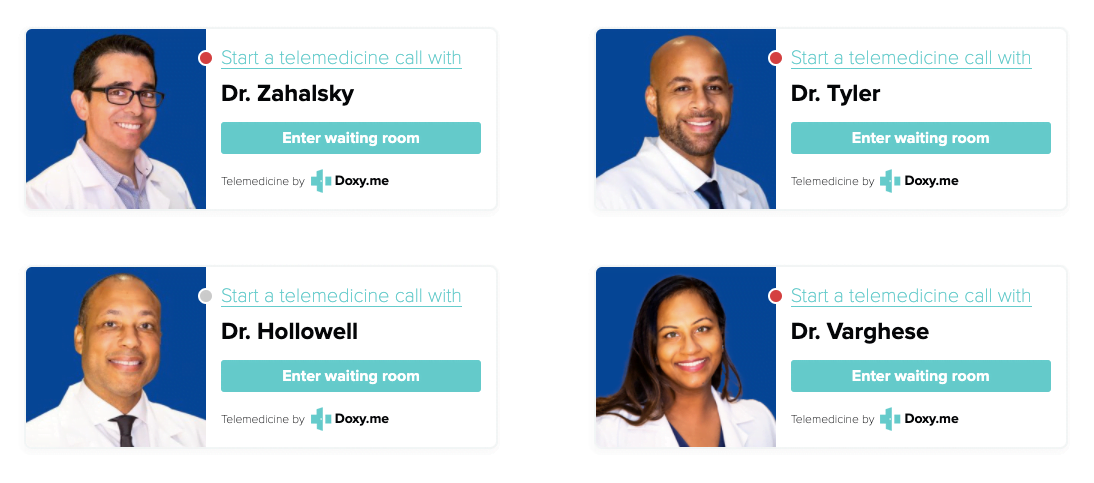 One silver lining that has come out of the COVID-19 pandemic is the emergence of telemedicine. It has revolutionized how patients and doctors interact. Telemedicine is defined as medical care provided remotely to a patient in a separate location using two-way voice and visual communication, typically by computer or cell phone.
Telemedicine is increasingly being used for disease monitoring and management of chronic medical and mental disorders. And for patients, telemedicine apps are a cheap, easy alternative to non-emergency consultations. We, at Z Urology, are also using telemedicine to its fullest, and patients are happy with the results
Telemedicine visits are available to all Z Urology patients, new and established. You must first call the office at 954-714-8200 to schedule an appointment, please do not click on the link and enter the waiting room unless you have a scheduled appointment.
If you are looking for a telemedicine call with Dr. Zahalsky, Dr. Tyler, Dr. Hollowell, or Dr. Varghese, call the number above.
To avoid unexpected charges, we recommend you call your health insurance provider (located on the back of your insurance card) prior to booking to ensure that Telemedicine Visits with your Urology provider is a covered service. Otherwise, you may receive a bill for the service cost.
Please download this document, view, sign, and send it to info@zurology.com prior to your visit.
If you need services from Z Urology, but telemedicine might be of some help or convenience then contact Z Urology for a group that is dedicated to delivering world-class expertise in urology, along with an unwavering commitment to their patients. The three locations to choose from are located in Fort Lauderdale, Coral Springs, and Pompano Beach.
You can go to the website directly and set up an appointment or you can call 954-714-8200. Either way, you contact, you will be setting up to see the leading urologist office in all of South Florida. With an extremely talented and professional staff of doctors and more, you are in truly good hands with the doctors and nurses at Z Urology. Z Urology is your leader in urological care. Go ahead and call now!