Compassionate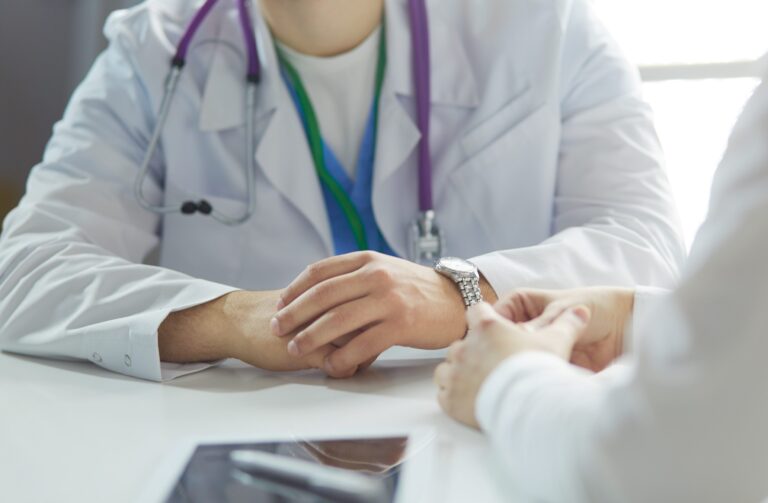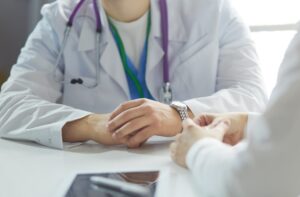 care is the cornerstone of any successful medical practice. It is the ability to treat patients with empathy, kindness, and respect while focusing on their individual needs and concerns. In many ways, compassionate care is the best care as it helps patients feel valued, understood, and supported throughout their medical journey. Let's explore the importance of compassionate care and how Z Urology leads the way in providing the best urological care in South Florida. What Is Z Urology and Its approach to patient care? Z Urology is a premier urology practice in South Florida that specializes in the diagnosis and treatment of urological conditions in both men and women. Their approach to patient care is centered around compassionate care, which means they prioritize the needs of their patients and make them feel comfortable and supported throughout the treatment process. The team at Z Urology understands that urological conditions can be uncomfortable, embarrassing, and challenging to talk about. That's why they strive to create an environment that is welcoming, respectful, and understanding, where patients can feel at ease discussing their symptoms and concerns. At Z Urology, compassionate care is not just a gimmick; it is a way of life.
The Importance of Understanding Patient Needs

One of the most critical aspects of compassionate care is understanding patient needs. Every patient is unique, and their medical journey is personal to them. Compassionate care involves taking the time to listen to patients, understand their symptoms and concerns, and develop a treatment plan that is tailored to their individual needs. At Z Urology, the team takes a patient-centered approach to care, which means they focus on the patient's overall well-being, not just their symptoms. They understand that urological conditions can be challenging to deal with and can impact a patient's quality of life. That's why they work closely with their patients to develop a treatment plan that addresses their symptoms and improves their quality of life.

The Role of Diagnosis in Compassionate Care
Compassionate care also involves a deeper focus on diagnosis. At Z Urology, the team understands that an accurate diagnosis is critical to successful treatment. That's why they take a thorough and comprehensive approach to diagnosis, which includes a detailed medical history, physical examination, and diagnostic testing. The team at Z Urology uses state-of-the-art equipment and techniques to diagnose urological conditions and develop a personalized treatment plan for each patient. They understand that a correct diagnosis is crucial to successful treatment and work diligently to ensure that their patients receive the care they need.
Treatment Options at Z Urology
Z Urology offers a wide range of treatment options for urological conditions, from Urinary Reconstruction to Kidney/Bladder Stones to Benign Prostatic Hyperplasia to Davinci Robotic Surgery to Partial and Radical Nephrectomy to a Vasectomy; they go beyond their patient's expectations. If you live in South Florida and you're struggling with a urological condition, we can give you the answers you're seeking. All you have to do is schedule an appointment; we can make a difference.
Conditions We Treat/Treatment Options
Kidney/Bladder Stones
Laser Lithotripsy

Lithotripsy

Extracorporeal Shock Wave

Kidney/ Bladder Stones

Percutaneous Nephrolithotomy
Benign Prostatic Hyperplasia
Urinary Reconstruction
Bladder Fistula 

Pyeloplasty

Ureteral Reimplantation

Bladder and Urethral Slings

Bladder Mesh Revision
Urinary Dysfunction
Urinary Tract Infections/ Prostatitis

Urinary Incontinence

Interstitial Cystitis

Bladder and Urethral Slings
Davinci Robotic Surgery
Urinary Reconstruction

Radical Prostatectomy (RARP, RALP)

Simple Prostatectomy

Radical and Partial Nephrectomy
Additional Services
Vasectomy

Prostate cancer treatments

Treatments for neurogenic bladder
Z Urology Stands Out from Other Urological Clinics in South Florida

As we go about our daily lives, it's easy to forget the importance of taking care of our health. However, neglecting our well-being can have serious consequences in the long run. That's why it's essential to seek out the best healthcare providers and stay on top of any potential health issues. And when it comes to urological treatment, there's no better choice than Z Urology. They understand that urological issues can be stressful and overwhelming and take a patient-centered approach to care, focusing on the individual needs and concerns of each patient, striving to make their patients feel comfortable and informed throughout the entire treatment process. Their commitment to staying at the forefront of urological technology has allowed them to achieve outstanding results for their patients. They are proud to have helped countless patients overcome their urological conditions and improve their quality of life. From prostate cancer to kidney stones, they have the expertise and technology necessary to provide the best possible outcomes for their patients.
Z Urology is a leader in state-of-the-art urological treatment, and they've invested heavily in the latest technological advancements to provide their patients with the most effective care possible. Whether you're dealing with a common urological condition or a more complex issue, their team of experts is equipped with the tools and knowledge necessary to provide you with the best treatment options available, combined with their commitment to compassionate care. They even offer telemedicine services to make it more convenient for their patients.
Z Urology Is The Future of Compassionate Care; Make an Appointment Today!
Z Urology is a well-known and highly respected multi-physician practice that has devoted years to the art of urology, specializing in all procedures, from conservative to complex surgeries, continually keeping up with technological advances so that they can provide only the best for their patients. Their many years of experience show as they have mastered the art of urology, and they take compassionate care seriously and understand what it is like not to feel well and the need to find out what is wrong. Patients at Z Urology have a professional team that is committed to understanding their patient's needs, providing accurate diagnoses, and developing personalized treatment plans that improve their quality of life. Believing that every patient deserves to be treated with dignity and respect and commitment to excellence has made them a leader in state-of-the-art urological care. Don't ignore your health any longer. If you are experiencing urological issues, contact Z Urology today to schedule a consultation with one of our experts. We are here to provide you with the highest level of care and treatment available. Let us help you get back to living your best life.
We can't wait to see you!